STAY DRY & SAFE
Welcome to ELKA Cleaning – waterproof workwear, developed with a focus on strength, comfort and functionality. Here, you are dressed to perform your work tasks in a wet working environment in the best possible way.
ELKA Cleaning is based on more than 60 years of experience with wind- and waterproof workwear for professionals. Over the years, in close collaboration with leading European cleaning companies, we have developed a wide range, which includes the market's strongest PU/Polyamide products, Glass & Fork-approved products, PVC products and thermal clothing.
We emphasize that our waterproof workwear meets industryspecific needs and standards. This means that you can safely dress for the tasks in the food industry, e.g. cleaning of production facilities for meat, fish and vegetables.

At ELKA Rainwear, we work purposefully to create high quality products with the longest possible life span – and that is what you get with ELKA Cleaning.
ELKA PRO
Protective & comfortable – the best waterproof clothing for cleaning
check The market's strongest
check High water column pressure
check High quality
check Wide range
check Made in Europe
check European certifications
OWN PRODUCTION FACILITY IN EUROPE
Made in Europe – this is one of the hallmarks of ELKA Cleaning. We produce at our own factory in Europe, and we do it with strong European partners on fabric and trim – this means for customers that we guarantee a high, consistent quality, fast conversion and competitive delivery time.
We are also experts in special production and offer both adjustments of existing models, possibly logo printing and individual total solutions. Draw on our know-how and let us help you find the perfect solution.
It is paramount for ELKA to ensure that the quality of our garments always are first-class. We have therefore developed a digital software platform as a framework for our quality assurance and here inspections of raw materials, production and packaging are recorded. All inspections are performed to military AQL standard. We can follow the individual inspection online while it is being carried out, and this means that we can quickly react to possible challenges – and thus ensure quality in each individual production.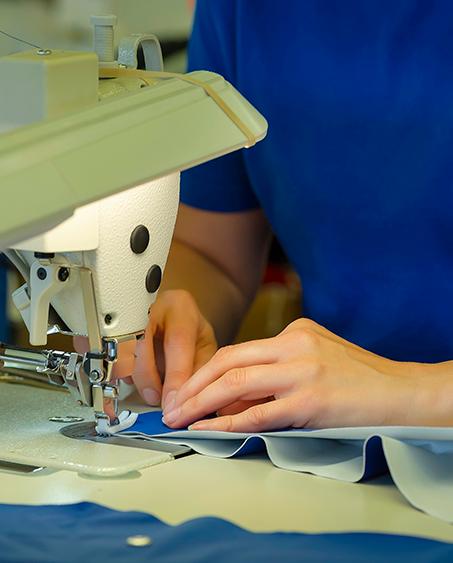 ELKA FOOD
Waterproof workwear approved for food contact.
check Glass & Fork
check The market's strongest
check High water column pressure
check High quality
check Made in Europe
check European certifications
ELKA PVC
280 g/m² PVC for cleaning.
check High water column pressure
check Made in Europe
check European certifications