ELKA RAINWEAR
– protection against extremes
ELKA Rainwear creates durable, waterproof workwear that protects against nature's extremes and wet working environment. Here you will definitely find the workwear that suits your profession and your needs – in a high quality and a well-thought-out design.
ELKA is among Europe's leading manufacturers of waterproof workwear with exports to more than 40 countries. We employ approx. 115 employees, of which approx. 35 employees are based at our head office in Sunds and approx. 80 employees in Lithuania, where we have our own production facility.
The range at ELKA contains many different types of rainwear. Here you will find, among other things, waterproof, windproof, and breathable workwear that you can feel comfortable throughout your workday – rainy or not. Here you will also find classic rainwear in PU and PVC as well as certified work rainwear for optimal safety in the most exposed work areas. Within all types there is a wide selection of colors, just as all types of material are also available in fluorescent colors and with reflective bands that ensure high visibility in the workplace. In addition to rainwear, ELKA also makes softshell jackets, thermal clothing, underwear, etc.
At ELKA, we work hard to create products of high quality and with the longest possible lifespan. When we develop products, we focus on wear, strength, comfort, and functionality – and you will feel this as optimal protection, partly against rain, snow and cold when working outdoors and partly against water in wet working environments, such as cleaning and fishing.
KNOW-HOW SINCE 1958
ELKA is build on 65 years of experience since the establishment of the company in Karup in 1958. The company was founded by Ejnar Lauridsen, and the ELKA name was created by combining the founder's initials (EL) and the first two letters of the city's name (KA).
From the start, the assortment was concentrated around underwear for men and women as well as rainwear. Rainwear came to characterize ELKA more and more over the years, and in 1979 the company was therefore renamed "ELKA Rainwear A/S".
With its many years in the industry, ELKA has a lot of experience and know-how about materials and production. This is reflected in a wide range of quality products and in lots of expertise in the development of waterproof special solutions for many different professions. We work with materials such as PU, PVC, polyamide, polyester, cotton, etc.
The majority of shares in ELKA Rainwear are currently owned by Halberg Kapital A/S, a family-owned company headquartered in Svendborg.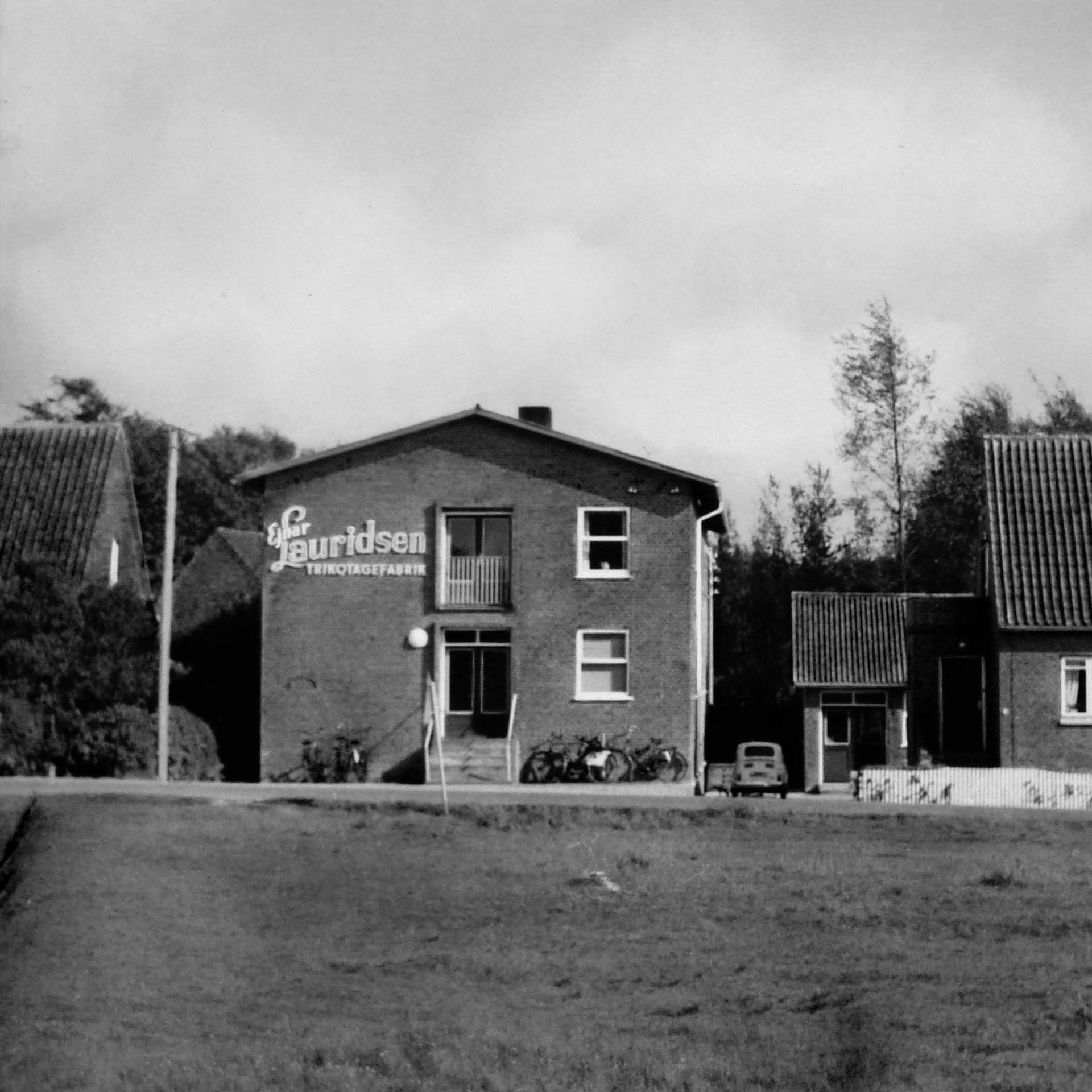 HIGH QUALITY – THE DNA OF ELKA
Quality assurance is a key word when ELKA develops and manufactures the market's strongest, waterproof workwear.
It begins in the development process, where we strive to choose high-quality raw materials and thus ensure the best possible starting point for a long-life span.

In the first phase, we also involve customers and users, so we ensure that fabrics and designs meet industry-specific requirements and needs.
In addition, we test durability, tear resistance, functionality, etc. – and we do this in collaboration with our ambassadors, who field-test the products in relevant working environments. It also helps to ensure that products meet market expectations.
We also focus on ensuring that the quality of each production is top notch. As a framework for quality assurance, we have therefore developed a digital software platform, where inspections of raw materials, production and packaging are registered. All inspections are carried out according to military AQL standard. Each inspection can be followed online while it is being carried out, which means that ELKA can quickly respond to possible challenges.
The high quality is also reflected in the fact that many of ELKA's products meet European standards for protective clothing, approved by accredited test institutes. The certification means that each model has been tested and that you ensured to get a product that meets the EU-set standards for safety and performance.

FUNCTIONALITY & COMFORT
A well-thought-out design plays an important role at ELKA, and this means that you get waterproof jackets and trousers with attention to detail. This applies, for example, to large inner pockets, reinforcements in exposed areas, 2-way zippers, zippers in the legs, reflectors on both hi vis and non-hi vis models, as well as hood and sleeves with adjustable functions. Likewise, we attach importance to designing our products so that, e.g., via zip-in/zip-out functionality, they are easily adapted to different needs at changing temperatures.
It is equally important for ELKA that comfort is top notch. An example of this is stretch, which ELKA has brought into rainwear, inspired by the comfort and freedom of movement in workwear. Because comfort isn't just about staying dry inside in the pouring rain. It's just as much about feeling comfortable in your clothes and being able to reach for tools without being restricted in movement. In this way, you – dressed in waterproof workwear with stretch – are ensured optimal freedom of movement and even more comfort when working.
EXPERTS IN SPECIAL SOLUTIONS
At ELKA, we also develop and produce special solutions in close cooperation with customers. Our experience and know-how ensure that we can provide our customers with the right sparring about design, construction, choice of materials and production, which means that you as a customer can safely choose ELKA as a partner.
Often, our knowledge of production and materials is crucial when we enter into a collaboration on special production, but for many of our customers it is also of great importance that we have a flexible and reliable delivery set-up. We produce at our own factory in Lithuania, and we have a good network in China, where our suppliers have been partners for many years.
We solve many different types of special tasks, such as covers for bicycle trailers, covers for protecting electronics on agricultural machinery, covers for outdoor hanging fire extinguishers, covers for kayaks and covers for robots – all with the common sign of ensuring waterproof protection.
EUROPEAN PRODUCTION
We are pleased that we can offer production at our own factory in Europe, in geographical proximity to Denmark. For our customers, this means that we guarantee a high, consistent quality, fast changeover, and short delivery time. Overall, around 50% of our products are produced in Europe – where we use European fabric and European trim.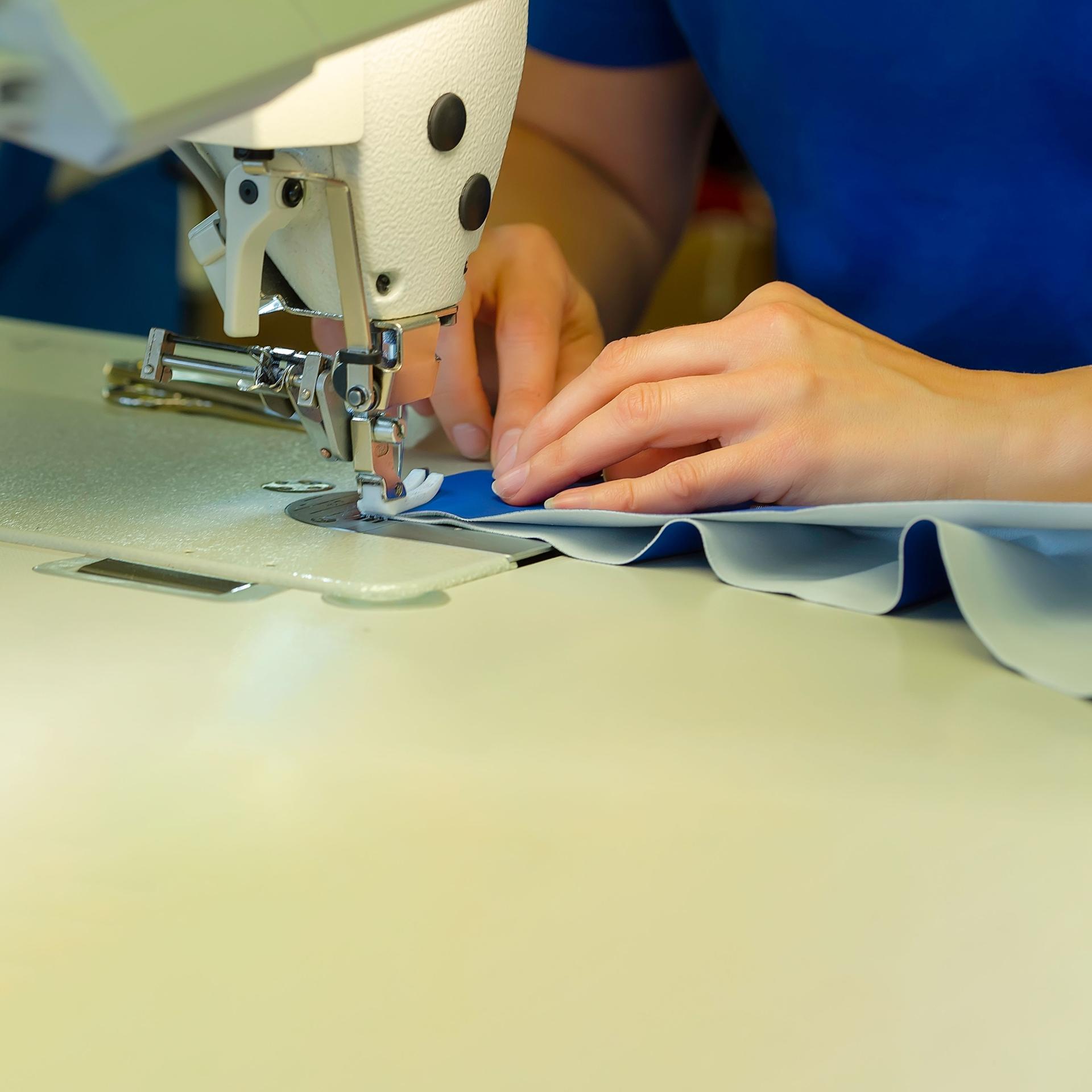 FAST AND SAFE DELIVERY
Large stock ensures fast delivery, and that's what you get at ELKA. We have all catalogue items in stock, centrally in Denmark, and this means that we can send orders within 2 working days. As a retailer, you can thus avoid large, unnecessary inhouse stock, and as an end customer, you still get your goods quickly.
The flexibility is great, and for that reason we do not use the term "minimum quantity" on catalogue items. If you just a single size or just need a single jacket, you can always order from ELKA. No orders are too big or too small.
SERVICE & COOPERATION
As a reseller of ELKA's products, you have access to all our product data. Packshots, image shots, descriptions, symbols, certifications, etc.
With your own log-in, you can easily order all ELKA's catalogue items on the B2B webshop.
Contact ELKA here if you haven't got a login to the B2B webshop yet.
If you need bookcases, hangers, roll-ups, posters, catalogues, or other marketing material, please contact us to hear more about your options. We are also happy to support customer events where our know-how is desired.
Contact ELKA here if you want to sell ELKA's products.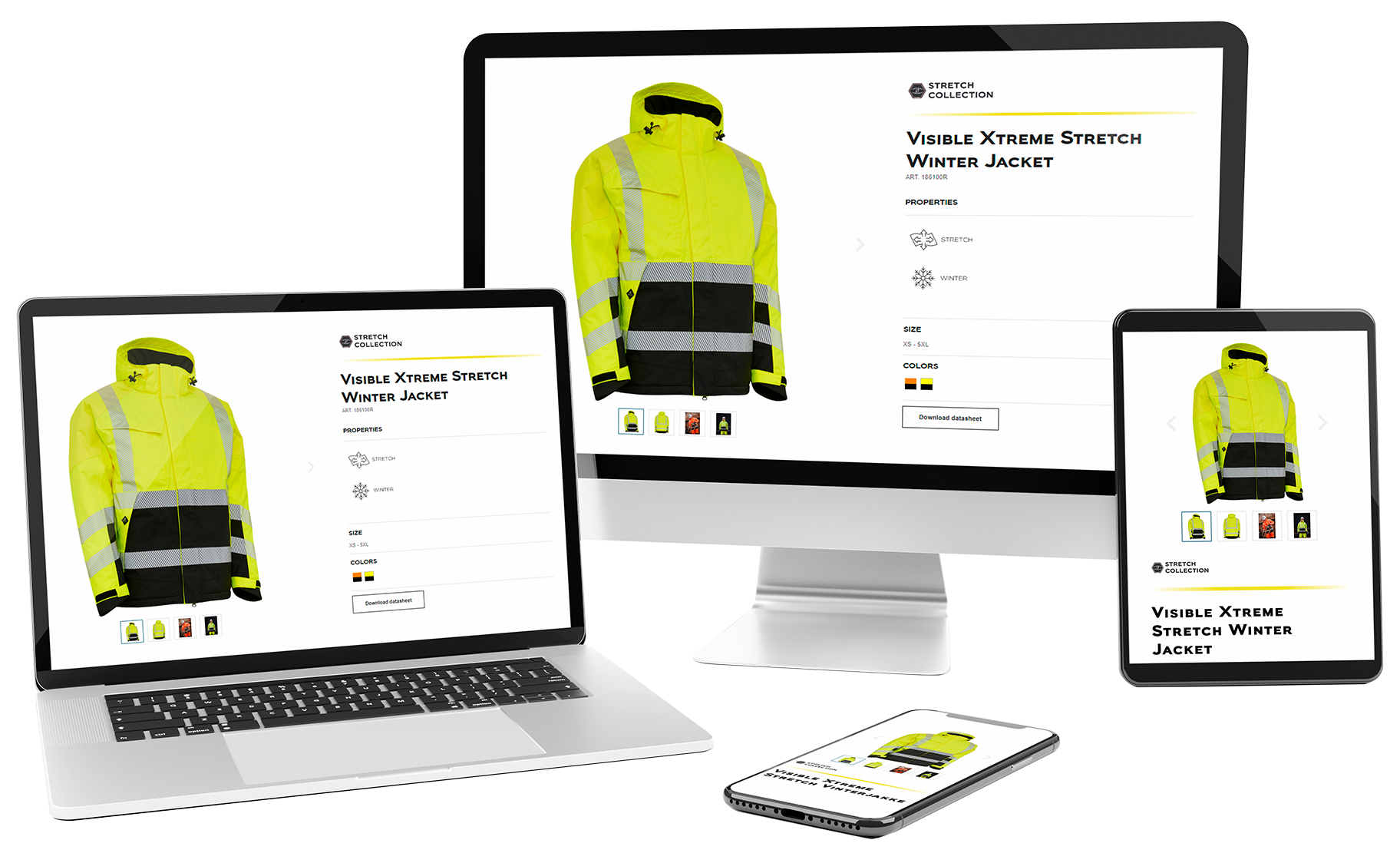 HIGHEST CREDIT RATING
ELKA Rainwear has been awarded the AAA Gold Diploma for highest creditworthiness through +10 years based on Bisnode's credit rating system. This credit rating testifies to the fact that we at ELKA run a financially stable company.